Marina Facilities & Services
Complete range of boat marina facilities and services
Our small, friendly boat marina offers all the facilities and services you may need for easy berthing or boat storage on the south coast. We are constantly investing in and improving the site, whilst retaining the traditional marina ambience.
Marina facilities
81 marina berths, 13 moorings, 300 shoreside storage spaces
Fully submersible hoist – means the base of your keel is never more than 2' from the ground
Merlo telehander – for stepping masts and engine lifts
Wise hoist – for loading and unloading from road transport
Holding basin – for loading & unloading at the beginning and end of season
Power & water – shoreside and on the pontoons
'Heads & scrubbing station' – our luxurious showers and toilet block
Free car parking and trolleys
WiFi
Chandlery, boat builder and a variety of marine services
Sea Safe – Lifejacket Service Point
Comprehensive recycling facilities
Free taxi service to and from home port, when you bring your boat here for the first time (within a 20 mile radius)
Free trailer and cradle storage for returning customers
Free boat owner social events
Site contractors
If our local tenants are unable to help, you are welcome to bring your own external contractors to Thornham Marina. Just ask them to sign in and out at the Marina Office, and show evidence of current public liability insurance of £5,000,000 minimum.
Recycling and waste disposal
We believe strongly in preserving our natural environment and our oceans, especially as we are located on the shores of an AONB (area of outstanding natural beauty).
Recycling facilities are provided for the use by all our marina berth-holders and boat storage customers. We actively encourage you to recycle, reuse and upcycle whenever possible, and to prevent rubbish, paint, varnish or antifoul scrapings entering the water.
Recycling & rubbish: Please use the appropriate bins provided for recycling and other waste.
Hazardous waste: We provide full recycling facilities for waste oil, batteries and filters.
Anti-fouling: Please take care when applying anti-fouling and ensure that scrapings of old anti-foul are cleaned up and disposed of. Where possible choose products that are the most environmentally friendly.
Coming to Thornham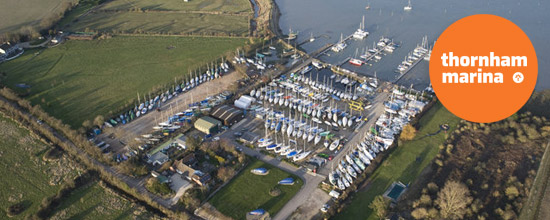 Everything you need to know before bringing your boat to Thornham Marina.
Visiting Thornham Marina
Berthing & Storage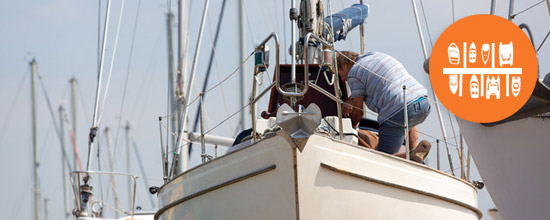 Pontoon berths, deep water and drying moorings and shoreside storage.
Berthing & Storage Options
---