Top 10 Tips For Commissioning Your Boat This Spring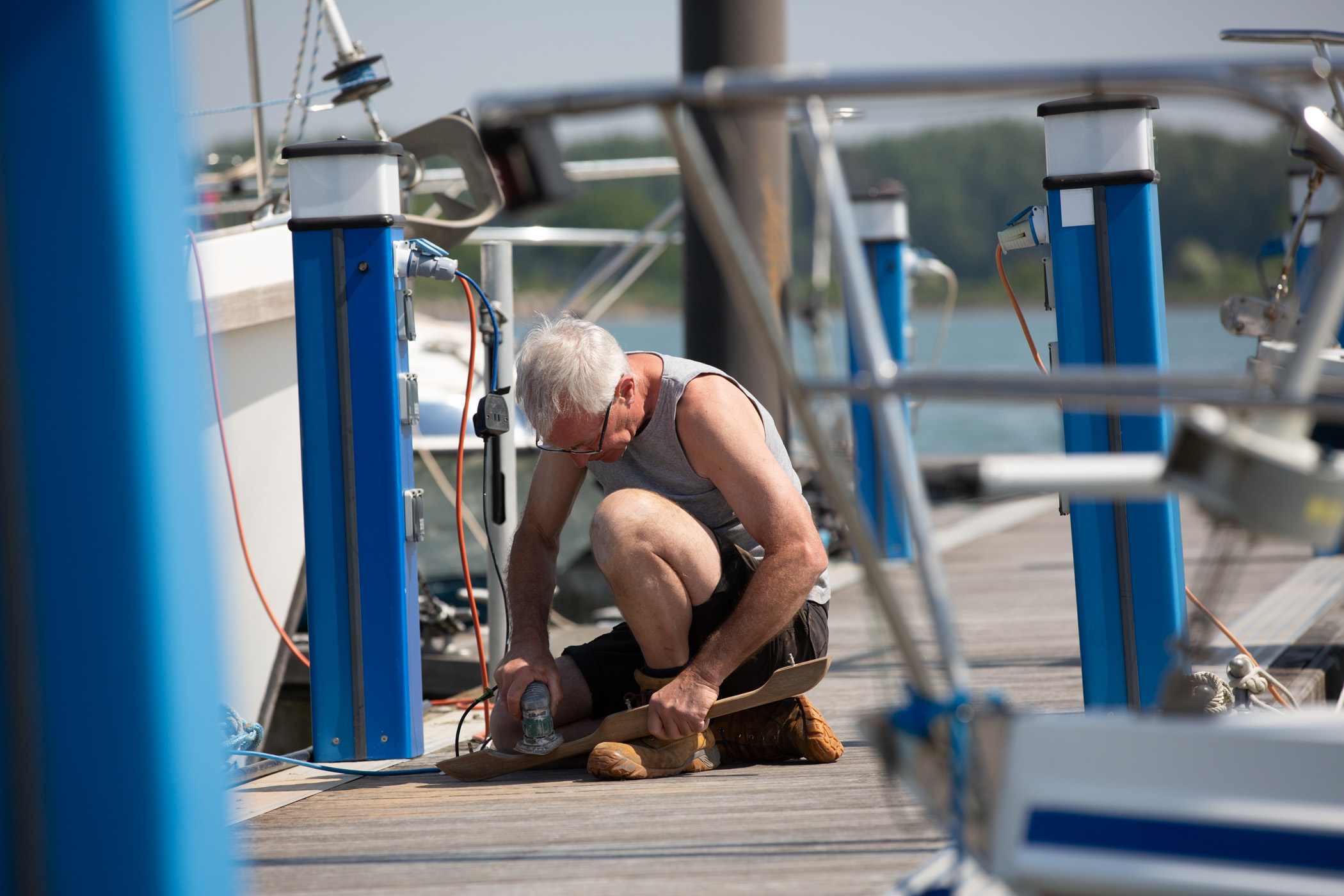 Follow our Top 10 Tips for Commissioning your Boat to get off to a great start to your season. We'll all keen to get out on our boats, and it's tempting to rush, especially as everyone has been cooped up during lockdown!
Yet every minute spent onshore, getting your boat as ready as possible is well spent. Doing all the thorough checks and preparation means easier and safer boating, and makes for much more relaxing days afloat.
Clean your boat thoroughly inside and out – it's a great way to inspect everything as you go and check if repairs are needed. S Hulme & Son's can assist with maintenance and repairs for all types of boats if you find something you need professional help with.
Check the anodes (Zincs) – these protect your boat against marine corrosion. You'll find these on props, shafts, rudders, hulls, and potentially in engines, generator blocks, and on some outboards.
Check all the skin fittings – make sure all outlets and inlets through the hull are secure and watertight before you put the boat back in the water! And refit the boat's log if you have one. Ocean Chandlery is here with a fully stocked chandlery and can order parts if you need them.
Water systems – an often overlooked item when commissioning your boat, is all the fresh and raw water plumbing and pipes. This includes raw water engine cooling systems, automatic and manual bilge pumps and tubes, sinks, showers, and marine heads, and freshwater tanks.
Engines – assuming your engine was properly winterised, now is the time for thorough checks. Inspect the propeller, make sure all pins are secure. Dinged or bent props can cause vibration that loosens screws and fixings. Check oil and water systems and any filters and be sure to replace the impeller if it's worn. Check all the belts for tension and wear.
Steering & rudders – check all rudder fixings are secure and that steering systems are running smoothly without any slack.
Antifoul – if your boat lives in the water now is the time to clean down the hull, sand down any rough spots, and fill any bumps, before applying anti-foul. Unsure which anti-foul to use. Check out the Trafalgar Guide to which Antifoul here. If you would like us to anti-foul your boat, call the office on 023 9270 6603.
Rigging – check all standing and running rigging. Look out for snags in halyards that could catch inside blocks or signs of wear, such as broken strands of wire. Replace anything that is worn. and

Barry's Reefing and Rigging Repair Services

are here on-site and can undertake inspections for you. Have a look at all our on-site services.

Sails – unfurl or unfold your sails and check if any repairs are needed, and get any loose threads, damaged reinforcement panels or bolt ropes back in working order before use.

CoverCare

can help with sail servicing.

Safety equipment – ensure you give all your safety equipment a good check and ensure flares are in date. Check you have sufficient lifejackets for your boat and the gas cylinder is in good order. Remember we are a

Sea Safe Lifejacket Service

point, if you need to send your lifejackets for servicing. Have a look at all our facilities and services.

Commissioning your boat can be joyful, as it means the season is coming and we'll all be afloat soon. However, if there's anything you need help or advice with, just call the office 023 9270 6603.
---