Walk around Thorney Island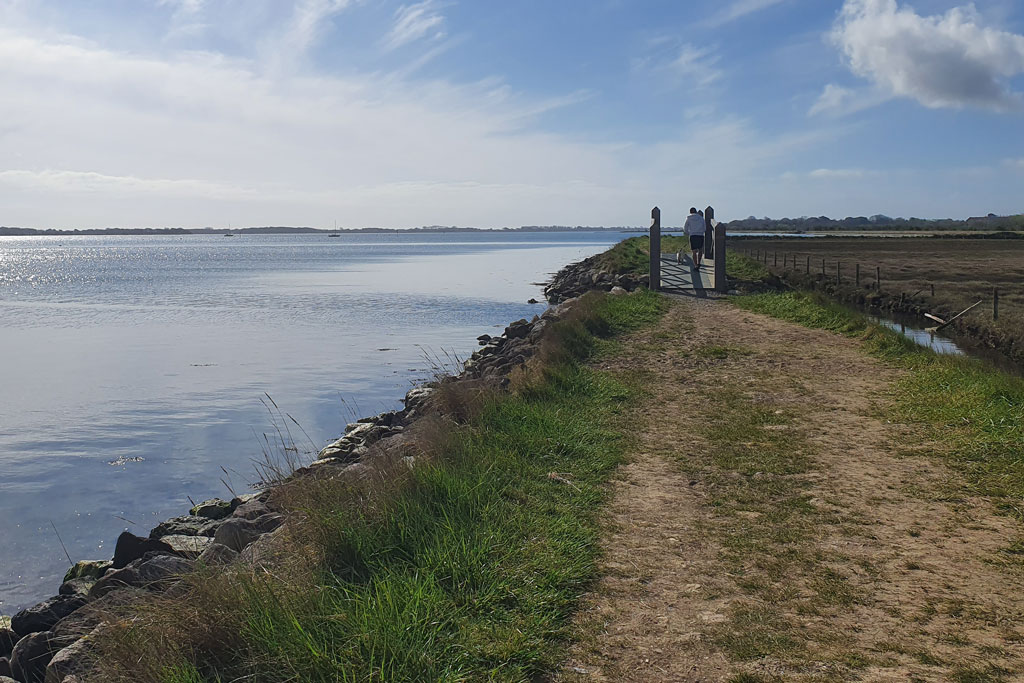 From the marina basin, take the footpath south along the waters edge, and you can circumnavigate the whole of Thorney Island and the army base.
Press the buzzer to get through the security gate and once through stay on the path so as not to stray onto MOD land.
Continue south past Thorney Island Sailing Club and the beautiful St Nicholas church dating back to Saxon times. On the south east corner of Thorney you will come to Pilsey Island. A fabulous spot for bird watching. Be sure to follow the signs so as not to disturb nesting birds.
Continue along the southern shore and then north towards Emsworth. Just before you reach the black and white Deck Houses look for the footpath to the right that will bring you back to the marina via Thornham Lane.
Check here for more local walks.
---